We love drops that help charities and good causes, as well as helping your own collection at the same time. Arkiv is back with another collaboration with our good friends at Museum of Toys! Following a sculpture release earlier this year. To top it off these 12 inches tall vinyl "Rabbiv" a special collaboration between Arkiv, Museum of Toys and Can's Gallery are freaking fantastic. Coming in three editions ranging from the classic Pink all the way to a White. On top of that, they also work with Indonesia Global compact Network to give back to the community and helping people who are less fortunate in Indonesia. Some portion of this sales will go to build for a better world.
Rabbiv is hopping to your neighbourhood soon! He is a hybrid beast with DNA of Bugs Bunny, Orca the killer whales, Macau Bird and also Tazmania By personality, he's naughty, ignorant, and likes to joke around.
His favourite foods are definitely carrots. In this special collaboration Arkiv realizing his vision through collaboration with Museum of Toys and Can's Gallery, they create the extremely limited 'Rabbiv' vinyl figure, standing 12 inches tall, and comes with 25 carrots, Authenticity Certificate (N.F.C Certified), limited edition print and pin set.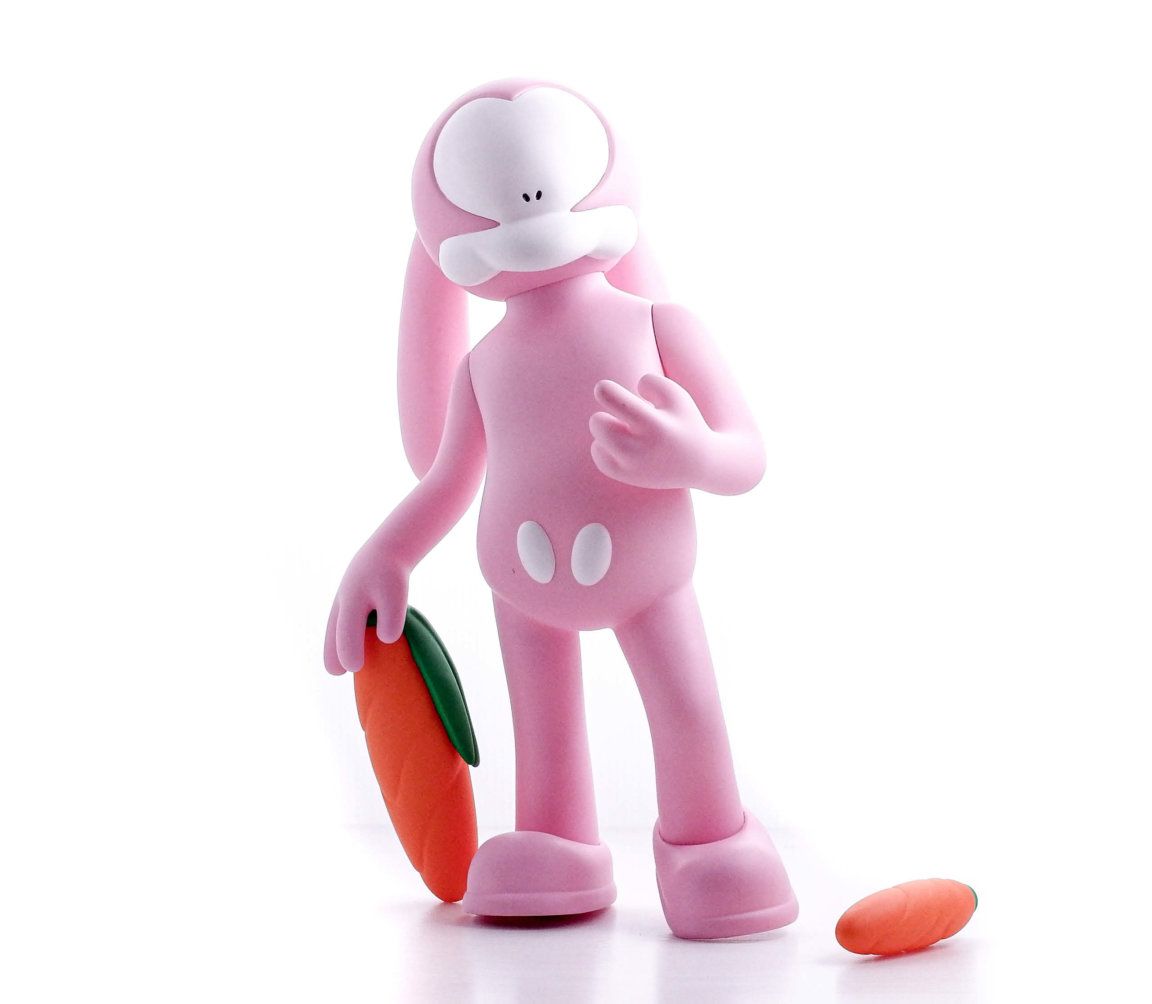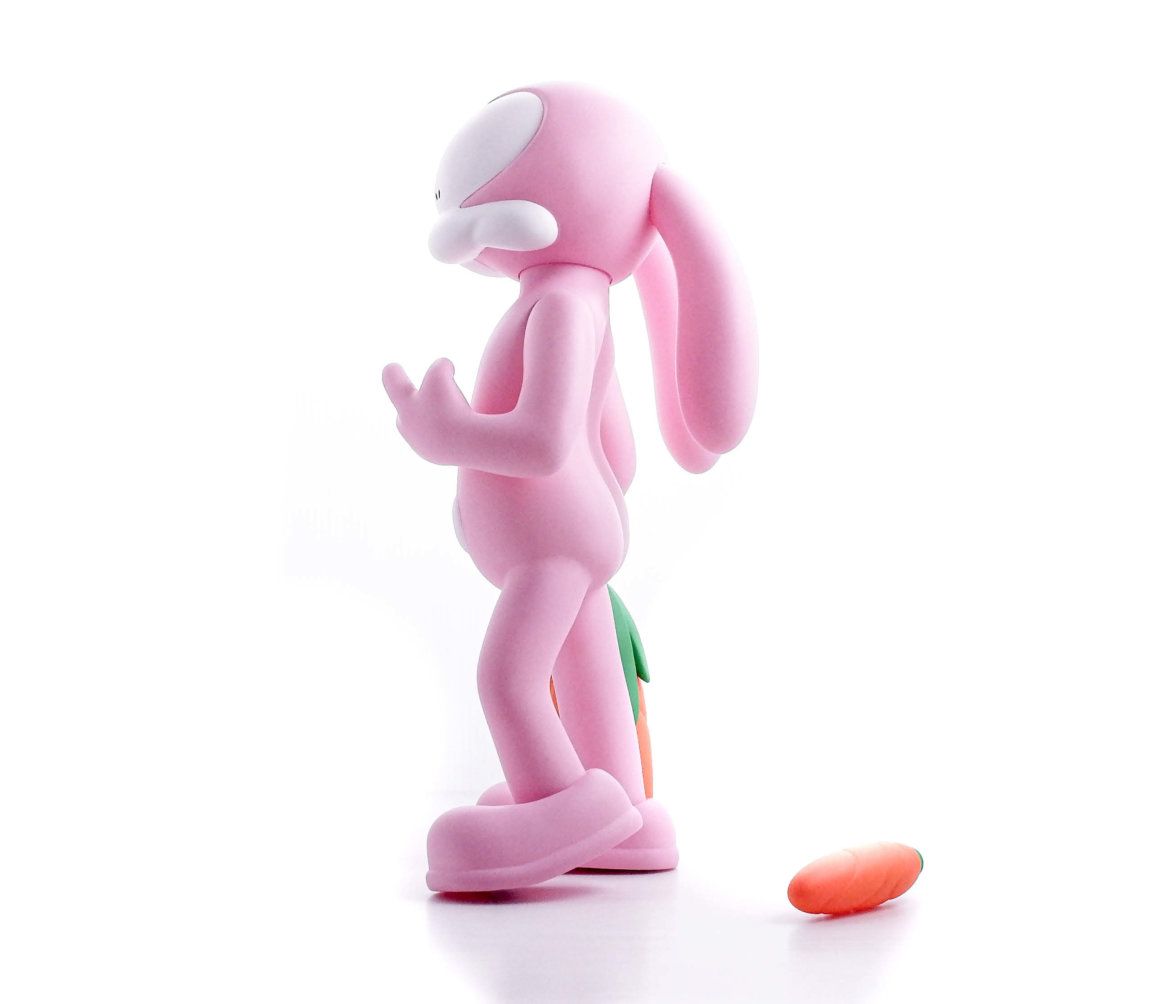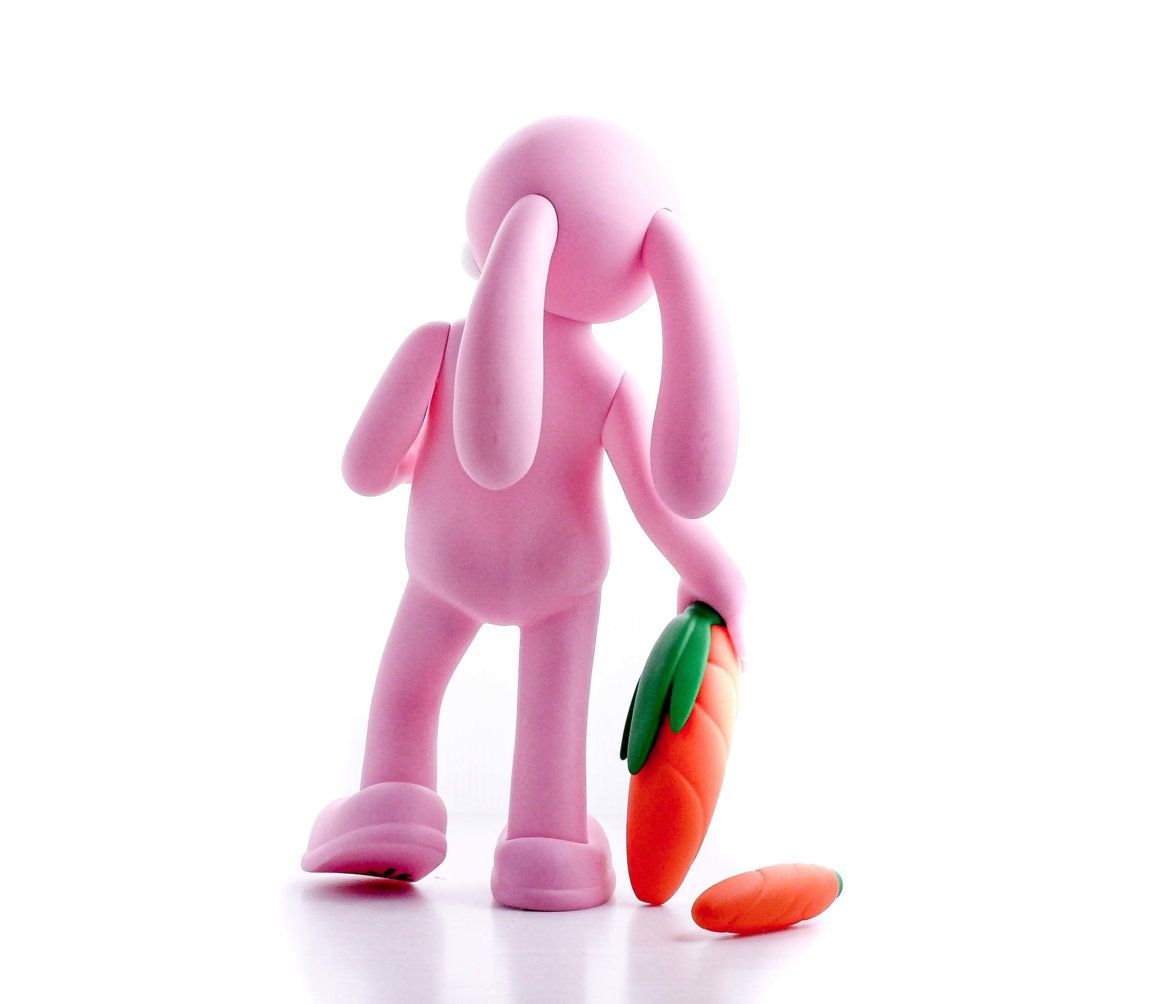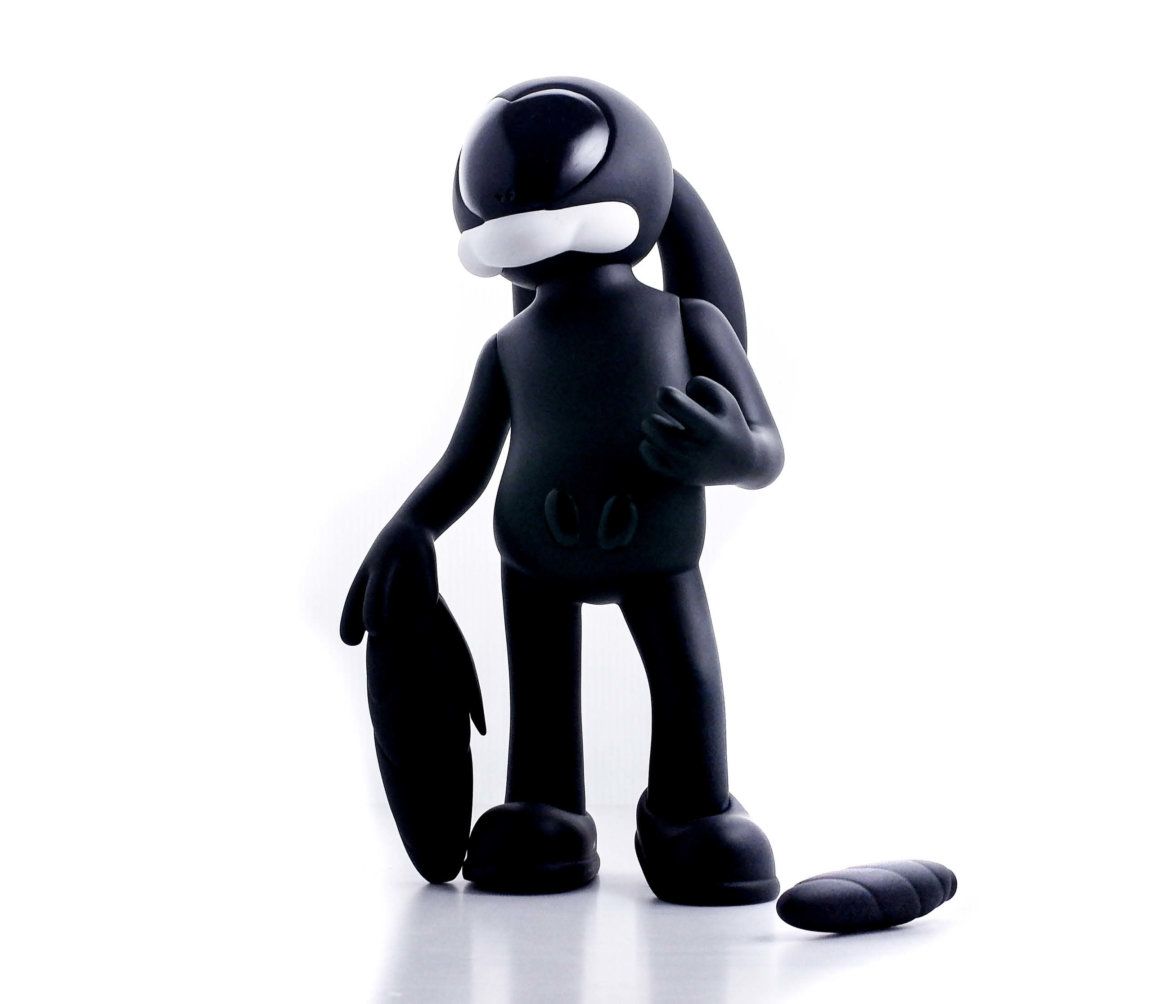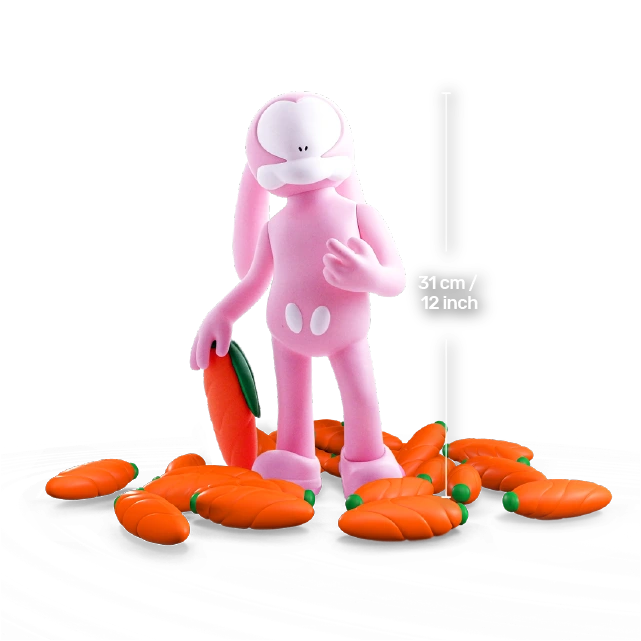 Shipping Date end of February 2021. Comes with 25 carrots.